Post by Pharmer Phil on Mar 26, 2005 7:48:01 GMT -6
Now Pholks, all you need to do is type Giant Pumpkins, in any search engine (do this when you have an hour or two to spare) and you will be amazed at the results! ONE QUICK NOTE, THESE ARE PICS FROM THE 2004 SEASON, IN MINNESOTA, I START THESE SEEDS AROUND THE LAST OF APRIL
I am going to take ya'll through the steps I use, and this by NO MEANS, is saying it is the correct way, it is just My way.
I haven't even came close to the world record, but niether has many. It is the Growing of these Giants, that is fun, (albeit time consuming) and very rewarding when you get even mediocre results(it will still impress the H** outa your neighbors)
First, if you have done some beggin', or buying, you will have several seeds to choose from, this is probably the hardest part because the average garden spot...just isn't big enough, for more than one plant! You will need aprox. 250 square feet, at the very MINIMUM!
The seed...bigger than most Huh?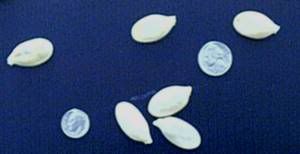 Now, You must choose the seed You want to plant, my idea of 2 plants..well I started 5, and Low and behold, I got five starts...Ya just can't let your babies die, so there was some immediate re-planning of the available garden/yard! Who wants to mow anyway!
I take the seed and put them in cups with
Hydrogen peroxide, straight outa the little brown bottle, and let em soak for 18 hours.
This is the pic of that (note the names on cups, these our the growers names and weights of the pumpkins the seed came from)



After their lil peroxide soak, they go into MOIST paper towels,(moist, meaning wetted, then wrung out till no water drips), then I place them in plastic bags,Here is where I, being 100% organic, and some other growers differ in opinion., some will at this point treat there seeds by coating them in a fungicide such as Captan, Apron. Maneb,etc. I don't know I went 5 for 5, all season long without it!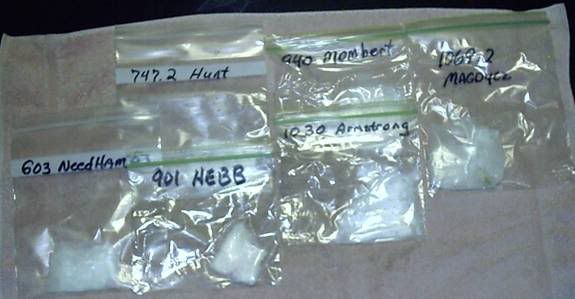 and then the bags go into a regular cooler, with a plain ol' heating pad on low, with a towel over it, to make the cooler temp a Nice Balmy 80 degrees, this is a variable, but the seeds split in about 14 hours for me.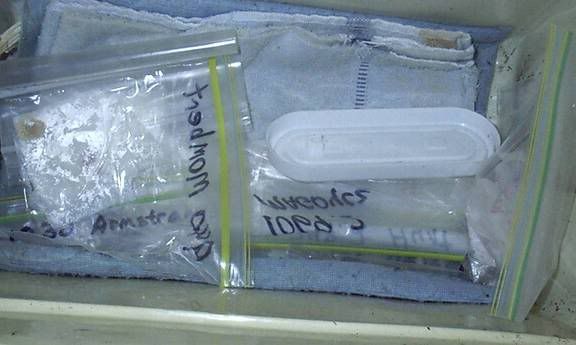 Now, you have to check them at least every 8 hours, because what you are watching for is the Radial or tap, or main root, to imerge.
Then I have already gotten my planting containers ready.
What i use is...coffee cans, the plastic folgers cans, cut the bottoms off, punch hole in the top, put the top back on, , set TOP down..of course and fill with loose, soiless potting mix. These work GREAT, because you can Easily remove the plant, without disturbing the roots, by removing the lid, and slipping the plant gently into your growing spot in the garden.
Now IF you plant has 'popped' open, and the radial is an inch-2 inches long, your in business and ready to put them into the container.
Here are all five of mine, 31 hours after I put them in the peroxide to soak!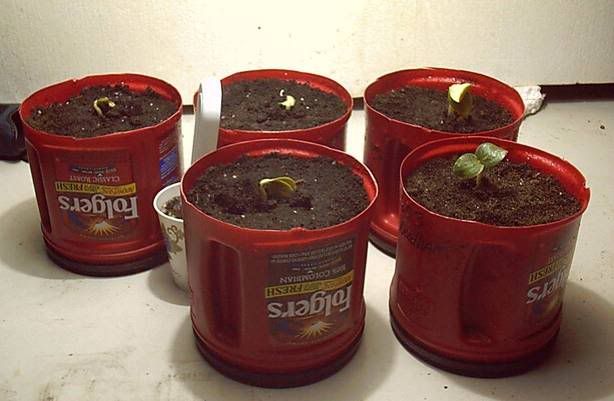 STAY TUNED FOR PART II